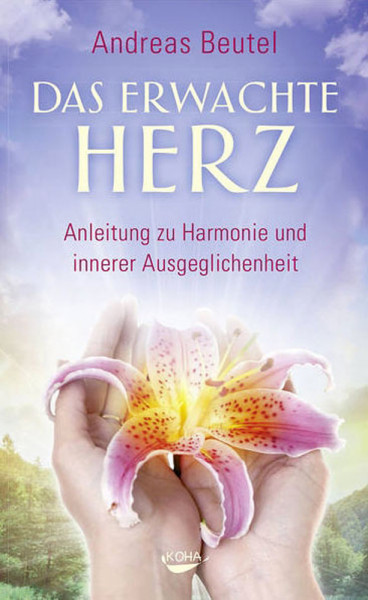 Das erwachte Herz Autor: Andreas Beutel. Koha Verlag, Taschenbuch, 192 S. ISBN: 978-3-86728-246-8
Der Verlag schreibt: Anleitung zu Harmonie und innerer Ausgeglichenheit...
more
Product information "Das erwachte Herz"
Der Verlag schreibt:
Anleitung zu Harmonie und innerer Ausgeglichenheit
Ein erwachtes Herz ist ein Herz, das in liebevoller Verbindung mit jedem Wesen im gesamten Kosmos fühlt. Es macht uns glücklich, weil es lebendig ist. Wir spüren uns wieder in unserem Leben, denn ein erwachtes Herz ist der Wegweiser zu einer neuen Sicht auf eine Welt jenseits der Polarität.
Dieses Buch ist ein Praxisbuch! Hier finden Sie Grundlagen und Hintergründe der inneren menschlichen Seelenwelt klar beschrieben. Das Buch ermöglicht Ihnen, in die tiefen Erfahrungen der Einheit allen Seins einzutauchen, und begleitet Sie auf Ihrer Reise zum Herzen. Der Einstieg in die Meditation, die einfachen Übungen und bildhaften Geschichten können somit helfen, Ihre eigene Aufmerksamkeit verstärkt zu schulen, um wieder zu sich selbst zu finden. Sie erhalten hier eine Basis, von der aus sich einzelne Bereiche der Seele bereisen lassen, um verborgene Programme und vergessene Bilder zu beleuchten.


Related links to "Das erwachte Herz"
Read, write and discuss reviews...
more
Customer evaluation for "Das erwachte Herz"
This product has no reviews yet. Would you like to create the first review?
Write an evaluation
Evaluations will be activated after verification.